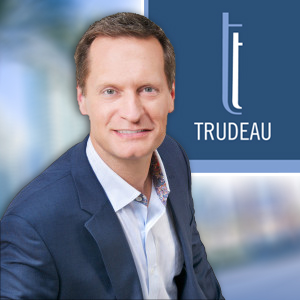 TRACY TRUDEAU
Direct Mortgage Lender
Tracy Trudeau is a Direct Mortgage Lender, who understands the market and has a reputation for thinking out of the box to ensure the best loan for each client. Tracy knows how to navigate the many variables of credit repair, unique properties and complicated tax returns. He takes the complex and simplifies it, which is beneficial for his clients, be it individuals or realtors.
With over 20 years of experience in the industry, Tracy is recognized as one of the Top 1% Mortgage Originators. He achieved this prestigious award (for the last three years) by keeping all processes local and in-house. This allows Tracy and his team the flexibility to tackle challenges with a hands-on, get it done attitude. This results in a client experience that is unsurpassed and just makes a whole lot of sense.
Rancho Financial, the company that underwrites the loans, isn't a big bank with a huge bureaucracy, so you'll work directly with Tracy. He'll answer the phone, respond to your emails and do all he can to ensure your loan closes quickly.
Tracy, and his wife Celeste, live in Bird Rock with their three children. He's passionate about giving back to the community and specifically the local schools. In 2014, Tracy created a program called BOOKSHELF. in which over the next four years, the BOOKSHELF fund will purchase hundreds of books for Muirlands classrooms chosen by the Muirlands English Department and students.
Tracy Trudeau is vested in the community and it shows. Give him a ring. 858-216-4385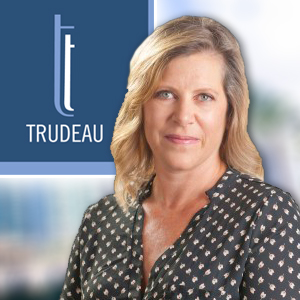 CELESTE TRUDEAU
Celeste Trudeau handles all the ins and outs of marketing and public relations for Tracy Trudeau. When you look at the programs that Tracy Trudeau has created and been involved in over the past year, you'll see that Celeste has an out-of-the-box way of thinking and is focused on supporting local businesses and schools in the La Jolla community. It's not surprising that community enrichment comes naturally for Celeste since she's spent the last 10 years volunteering for the local public schools where her 3 children attend.
In addition to being a marketing guru, Celeste is an accomplished interior designer having designed interiors for multiple clients along with the Trudeau's home remodels and investment properties. With a bachelor's degree from UC Santa Cruz and an interior design certification from Mesa College, Celeste has a well-rounded understanding of the San Diego real estate market.
You might run into Celeste at her boot camp fitness class near the beach, walk-running her chocolate lab, Juno, or driving all over town with her tribe of kids.